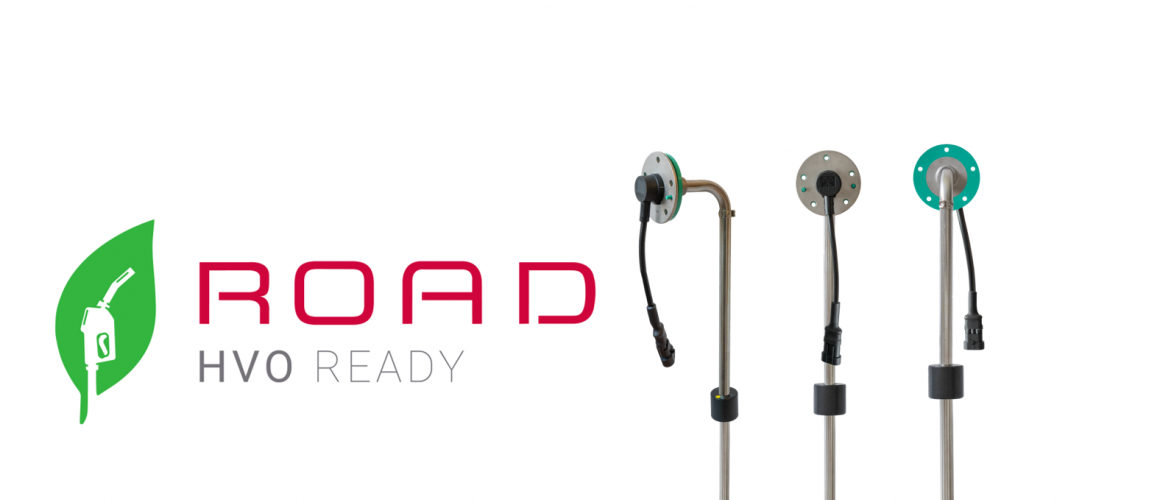 Our level sensors are now ready for use with HVO (Hydrotreated Vegetable Oil).
HVO is an environmentally friendly fuel produced from vegetable oils that can be used as a drop-in solution for diesel-like applications. Compared to traditional diesel fuels, HVO has a significantly lower carbon footprint and produces fewer harmful emissions.
"The use of HVO can make an important contribution to achieving climate targets, especially in the agricultural and construction sectors. Therefore, we decided to develop our level sensors in such a way that they are optimally adapted for use with HVO" says Matthias Richter, Managing Director of ROAD Deutschland GmbH.
Our sensors are able to measure and monitor HVO precisely, ensuring safe and efficient use of the fuel. In addition, they are compatible with other fuels such as diesel, biodiesel and biodiesel blends, which expands their application possibilities.
In the development of our level sensors, we have placed particular emphasis on reliability and durability. By using state-of-the-art technologies and materials, we can guarantee a long service life and reliable function over the entire period of use.
Overall, our HVO-Ready level sensors offer an attractive solution for companies that want to make their contribution to climate protection while improving efficiency and performance.