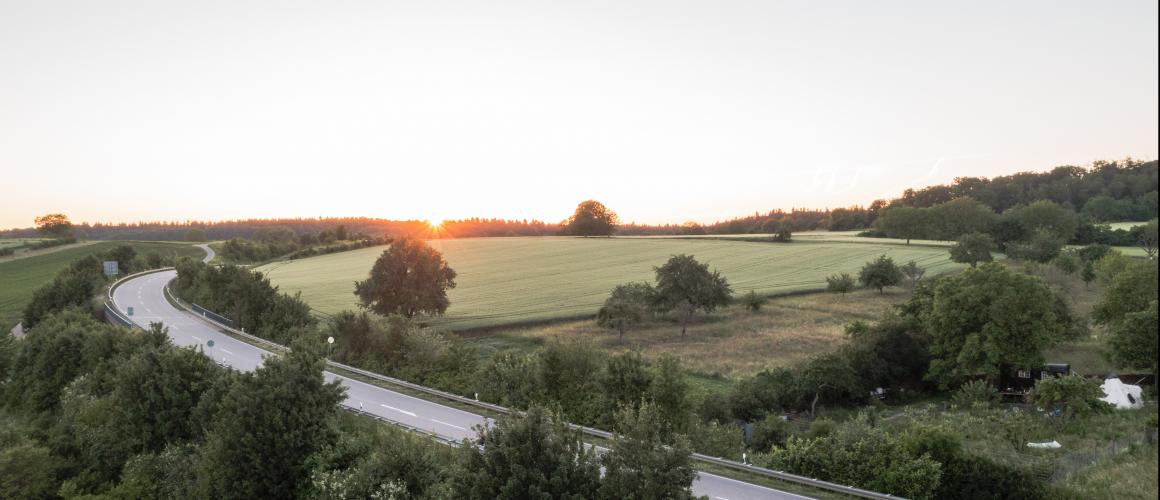 Recognized competence
Our experience from 30 years of research, development and production for the automotive and mechanical engineering industries is your plus for a reliable partner. The combination of experience, new innovative approaches and a holistic way of thinking and approach are a guarantee for optimal and cost-efficient solutions. Our engineers always have the entire system or assembly in mind. This approach opens up new perspectives and enables new solutions for familiar problems.
ROAD develops and manufactures products that perfectly fit your application. With us you gain the necessary flexibility in your development through new innovative solutions, extensive functionality of the products and at the same time a wide range of applications. In addition, we offer our comprehensive know-how as support for the integration of new products into your vehicle or machine.  
 
Convincing new solutions or optimization of proven products.
Whether it is a mobile, stationary, on-road or off-road application, ROAD offers solutions that meet the exact requirements of your application. It does not matter whether our engineers develop new solutions or revise proven products. It is precisely the challenge of improving what seems to have been perfected that drives our developers. For example, various ROAD products are already in their 4th product generation due to continuous revision to meet market requirements and thus remain leading in their application. The creativity and experience of our employees is also an advantage for our customers.
 
Technology and innovation planning
ROAD has been developing and manufacturing technically leading products for more than 30 years. We are one of the few companies in Germany with our own research activities on new technical possibilities and fundamental technologies, far beyond our current approaches. Since 2016 ROAD has been awarded annually with seal "Innovative through research". International patent specifications and research contracts from industry and politics reflect our success.  

Through close cooperation as well as lived collaborations with colleges and universities, we are continuously expanding our opportunities in research and development. For ROAD, innovation and technology can be planned and is therefore an essential part of our corporate philosophy.
 
Cooperative overarching development processes
For ROAD, the key to convincing results lies in personal and technically sound communication. Day after day, our engineers contribute their broad know-how to the development and realization of individual solutions. For each project we assemble an individual core team of specialists, e.g. from the areas of design, hardware, software, project management and quality. This team accompanies your individual product on its way to series production, from start to finish.

In this way, we ensure that you always have a competent contact person at ROAD who communicates with you at eye level and speaks the same language. In regular project meetings, the necessary departments coordinate directly with each other. At the same time, our employees are equipped with a high level of economic and technical decision-making competence in order to be able to approve decisions promptly.
As a long-standing partner of internationally operating companies, we also count intercultural competence among our strengths. We are not only familiar with regulations, laws and specific requirements of international markets, but also train our employees specifically for communication with international customers.
Efficient production and modern development from a single source
How can ROAD make the most of the potential for efficient production right from the start? For ROAD, the question of efficient production arises at an early stage in the development of products. With our philosophy "everything from one source" we can generate many advantages for the benefit of our customers.

We save time and money by using the most modern development tools and thus achieve short development times also with regard to economical production. The high flexibility in production and the early interaction with the development department guarantee optimal conditions for a fast realization of the serial production of your products.  

In addition to the earliest possible planning of economical production, the planning of test systems and quality aspects is also of decisive importance. This is where the development competence of our engineers, combined with sophisticated manufacturing technology, becomes apparent.
 
Sustainability - "Corporate Social Responsibility
For ROAD, sustainability is defined in terms of social cohesion, economic performance and the preservation of natural resources.
Our environmental management system is strongly oriented towards the international standard DIN EN ISO 14001 and partly towards EMAS (Eco-Management and Audit Scheme). Thus, in 2020, our company has already generated more than 80% of our energy requirements ourselves through renewable energy sources. Efficiency measures in production and building management are a matter of course for us and are subject to regular assessment.

Our efforts to achieve particularly high efficiency are aimed at reduced resource consumption (raw materials, energy, disposal concept, etc.) for production processes and products.

Activities to improve employee motivation, the involvement of employees in relevant decisions and employee development serve the goal of social sustainability. In addition, health and occupational safety as well as retirement provisions are systematically promoted at ROAD.
 
Our commitment to quality requires the highest quality standards
The success of our company goes hand in hand with high product quality. Our worldwide production facilities are certified by independent institutions according to, IATF 16949 or ISO 14001, ISO 9001:2015 and TÜV PED +2000. We are continuously working to further improve our processes and make them more practical. Quality is not a coincidence at ROAD, but planned and lived, ROAD delivers reliability.
Customer satisfaction is our drive
For ROAD, customer-oriented management is a prerequisite for the satisfaction of our customers and therefore one of the most important components of our company philosophy and our positive development. We understand long-term customer satisfaction as a permanent task in the entirety of our system. In addition to commitments on delivery obligations and quality promises, for ROAD in particular an open and transparent communication with its customers is also part of this.