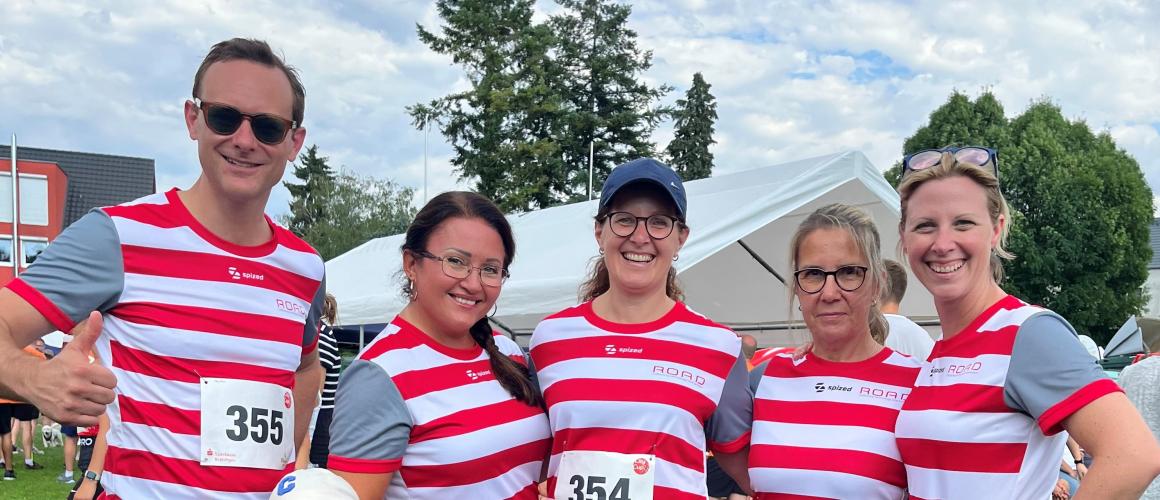 The ROAD Runners - we were there!
On 15 July 2023, numerous companies from the region, among others, gathered to take part in this annual Sparkasse Kraichgau City Cup. Our team proudly competed and represented our company on the course. Every single participant gave their best and helped us achieve great results as a team.
Our employees proved their stamina and athletic ability as they completed the various course lengths of the Sparkasse Kraichgau City Cup. From experienced runners to novice runners, our team was a colourful mix of people who all had one common goal: to cross the finish line and demonstrate our team strength.
With combined strength and mutual support, we overcame the challenges of the run. Everyone encouraged their team members, cheered them on and gave them motivational words to reach the finish line. It was an impressive testimony to our cohesion and corporate culture.
In addition, our uniform clothing, consisting of running shirts with our company logo, was a real eye-catcher. It clearly showed our bond and strengthened the feeling of belonging to our company. We were not only a company team, but also a unit that was successful together.