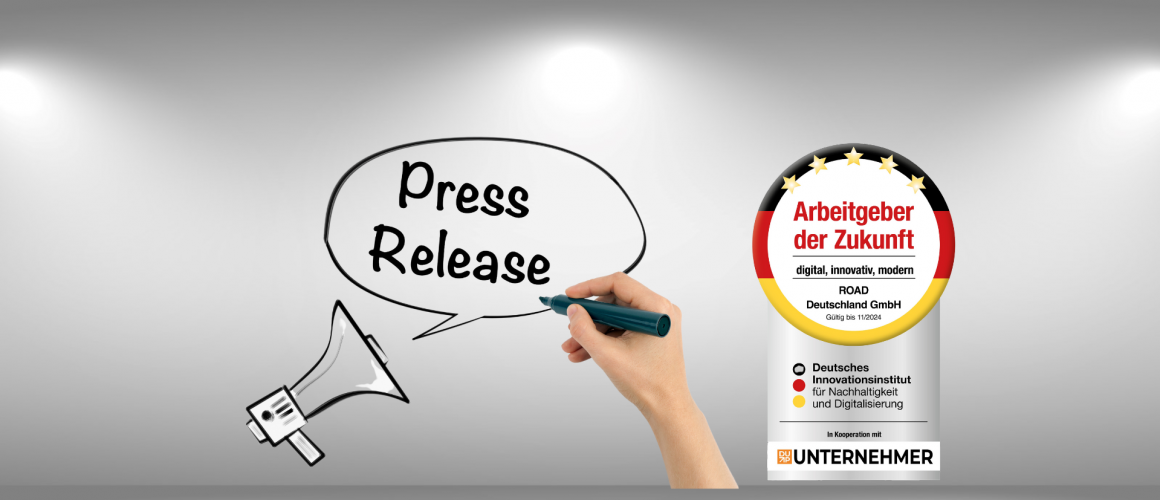 ROAD receives prestigious "Employer of the Future" award from the German Innovation Institute.
This year, ROAD Deutschland GmbH has proven its leading position in the field of modern and future-orientated workplace design. The company was awarded the coveted "Employer of the Future" employer seal by the German Innovation Institute for Sustainability and Digitalisation.
The "Employer of the Future" award not only serves as a guide for job seekers, but also as a valuable tool for identifying, motivating and retaining existing employees. This seal confirms ROAD's commitment and qualities as an employer to both potential talent and the workforce.
Employers of the future are characterised by their modern digital orientation, innovative strength and contemporary working conditions - aspects that are particularly important for young, highly qualified employees. ROAD has established itself as a pioneer in these areas and is continuously investing in the creation of a future-orientated working environment.
"For us, the 'Employer of the Future' award is an honour and confirmation of our efforts to offer our employees and applicants an inspiring, innovative and sustainable working environment," says Matthias Richter, Managing Director of ROAD Deutschland GmbH. "We are proud to receive this recognition and will continue to work on consolidating our position as the employer of choice for talented professionals."